---
chia-oats with kiwi
---
preparation time: 10 minutes
---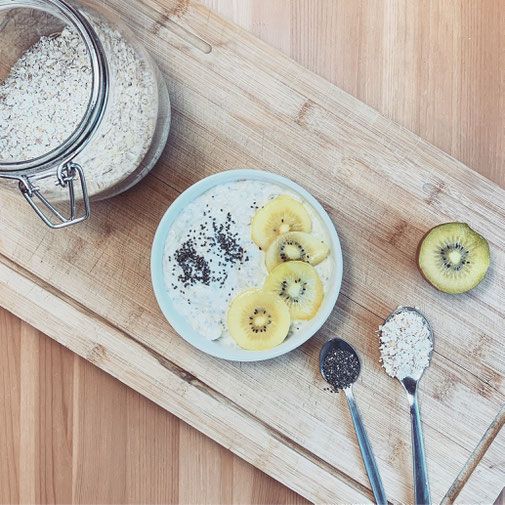 ingredients for 1 serving
---
10 tbsp. soy-yoghurt (unsweetend) (approx. 200-250 g)
1 tbsp. chia-seeds
5 tbsp. oats (approx. 50 g)
1 tbsp. maple syrup / honey
3 kiwi golden / green
fresh vanilla upon need
---
step 1
---
mix the yogurt, the chia seeds, the oats, and the maple syrup / honey all together.
step 2
---
peel the kiwi fruit and, if necessary, put two slices aside for decoration. dice the remaining kiwis into cubes and add them to your yoghurt.
step 3
---
put the yoghurt mixture in a sealable container and decorate it with the two kiwi slices. let the yogurt steep for at least 15 minutes or overnight.